CIDC Best Professionally Managed Company Award
HILTI INDIA WINS "12TH CIDC VISHWAKARMA AWARDS 2021" FOR "BEST PROFESSIONALLY MANAGED COMPANY HAVING TURNOVER 500-1000 CRORE".
With immense pride, we would like to share that Hilti India was presented with the prestigious "12TH CIDC VISHWAKARMA AWARD 2021" on March 7, 2021 in the "best professionally managed company having turnover 500-1000 crore" category, second time in a row.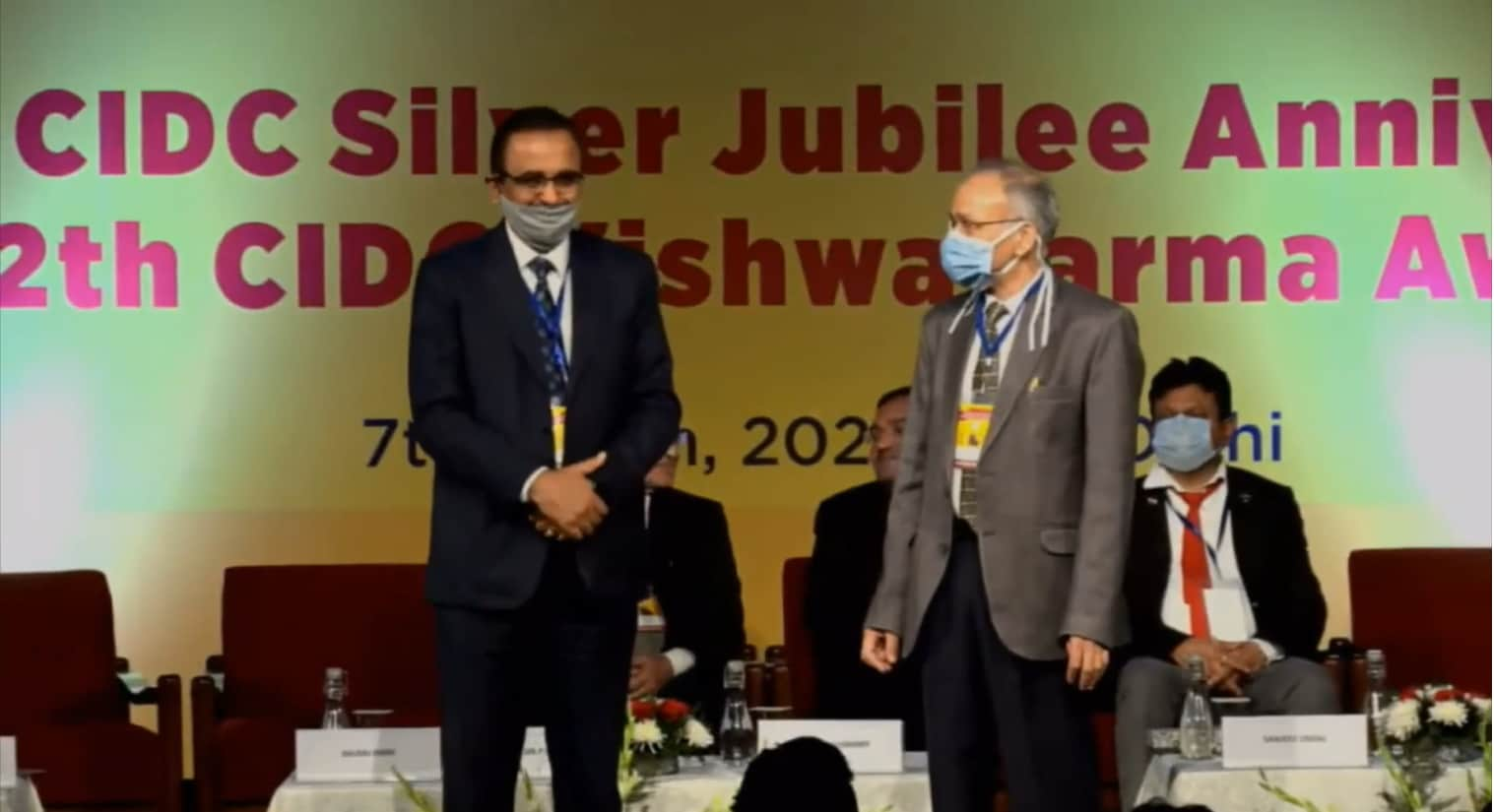 ABOUT THE CIDC VISHWAKARMA AWARDS
Receiving this awards on behalf of all the Employees of Hilti India is a matter of pride and recognition for me, I think each and every Hilti employee has a strong contribution to this achievement, we owe a big round of applause for ourselves for making this happen in a year like 2020. Says SUBHASHIS BASU, DIRECTOR - MARKETING
The CIDC VISHWAKARMA Awards Ceremony has been a tradition within Delhi for the last 12 years. The Planning Commission, Government of India, now Niti Aayog jointly with the Indian construction industry has set up Construction Industry Development Council (CIDC) to take up activities for the development of the Indian construction industry. The 'CIDC Vishwakarma Awards' are inspired by the spirit of construction and creation patronized by Lord Vishwakarma, the ruling deity of construction practices in India. Each year, this event is hosted in March by CIDC, the apex body that is dedicated to work towards promoting best practices within the Indian Construction Industry.
The objective of the Vishwakarma Awards is to recognize and honor valuable contributions and work of the Indian Construction Fraternity that has significantly enriched the construction domain and has helped bring about a positive change in our construction practices. The weblink is http://www.cidc.in/vishwakarma2nd-1.html