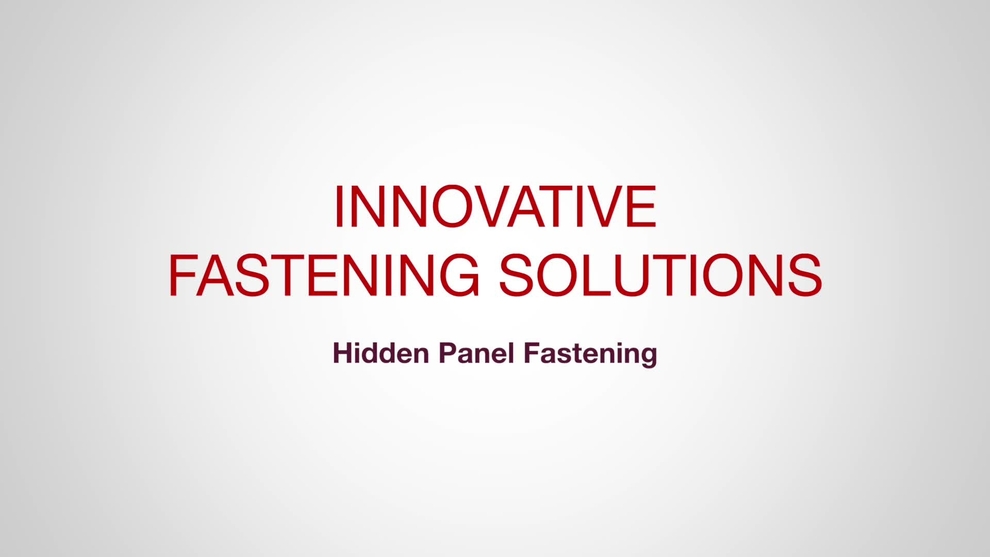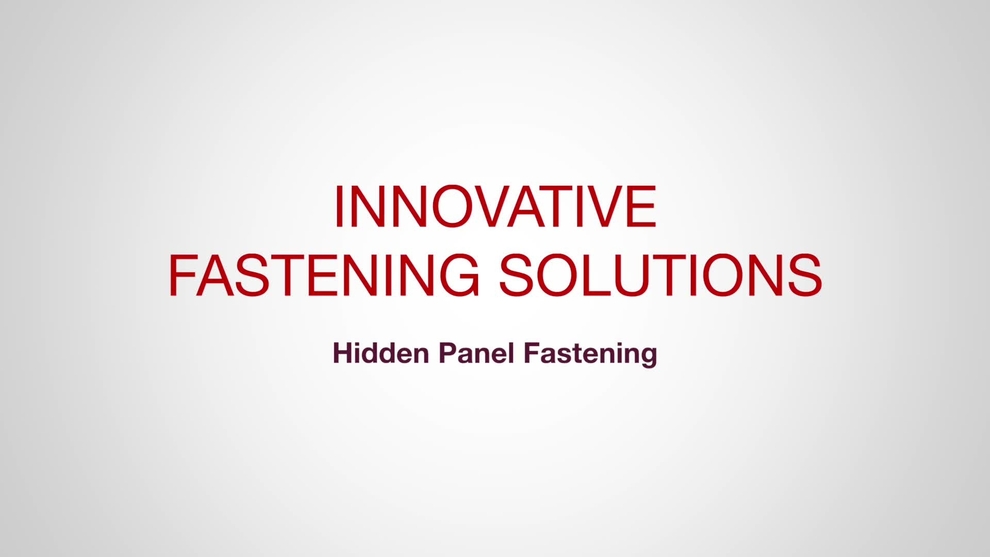 HILTI VENTILATED FAÇADE SYSTEMS
Protect your building's exterior from the elements with our effective cladding
One-Stop solution: Complete system designed solution with Wall Anchor + Frames + Panel fastening. Solution for entire Building's Dry Cladding including Sofit & Plain areas.
More Speed: 5 Times Lighter & 10 Times Faster in installation than traditional framing system.
Safety: ETA , Fire & Seismic Third-Party Approvals.
S-BT HL / S-BT 2.0 THREADED STUD
Fastening on Steel becomes more robust
Unique threaded stud technology: Provides very high holding values per fastening point in steel and eliminates traditional methods for fastening on steels such as welding, through bolting and clamping.  SBT HL technology makes reliable installations on steel faster than ever before.
High holding values
2X holding in tension and shear than SBT 1.0.
3.6 KN in tension and 4 KN in shear.
Simpler Installation with accurate fastening
Eliminates depth gauge and uses a predictive algorithm to achieve target embedment.
Dynamic feedback (rattle) once the setting is complete.
Proper torque and depth each time and therefore eliminates user influence.
Relevant Trades and Applications
Energy & Industry
Electrical connections
Grating fixing
Multi-purpose fastening
DESIGN YOUR STRUCTURES EARTHQUAKE SAFE!
New design method for Moment Resisting Post-Installed Rebar connections
EOTA TR069 "Design Method for Anchorage of Post-Installed Reinforcing Bars (REBARS) with Improved Bond-Spitting Behaviour" empowers you to design Post-Installed Rebar under Seismic conditions which ensures safety of infrastructure, lives & assets.
ONSET SITUATION
of Earthquakes
in the world in past 1 year. 4,346 in last 30 days. Source:earthquaketrack.com 23/06/2023
of Earthquakes in India
in past 1 year. Over 59% of India's land area is under threat of moderate to severe seismic hazard. Source:earthquaketrack.com & NDMA 23/06/2023
India lost
in last 15 years in 10 major earthquakes. Source:NDMA
India loses
every year due to multi-hazard disaster & 58.6% prone to earthquake. Source:Economic Times
How can you implement the innovation in your project(s)?
RE 500 V4
Only Product in the market approved for use with latest design method
Achieve optimized anchorage length
Best-in class approvals as per working conditions
Long-lasting service life
Profis Engineering Software
Simulate actual jobsite conditions
Design Rebaring as per latest codes/guidelines
Documented design report
Improved designer productivity
Design Services
Request for design support from the team of experienced engineer
Hilti Design Centre
Learn the full details about Post Installed Rebaring
Relevant Trades and Applications
Building Construction
Column from Raft​
Beam to Column​
Concrete Retrofitting/ Strengthening​
Starter bars
Civil Engineering
Missing coupler​
Bridge Retrofitting​
Sump/ Ancillary Slab extension in Metro projects​
Culvert widening
Concrete to Concrete
Concrete to concrete connections in Profis Engineering
An all-in-one Software for connection and fastening designs.
Not just for anchors, PROFIS designs, calculates and analyses multiple fixings, including steel to concrete, concrete to concrete, steel to masonry and baseplate solutions that are more reliable, more cost-effective and code-compliant.
Preset templates to save time
Use templates to design connections in minutes. And speed up communication by granting your entire team access to the most recent file in the cloud.
Code compliant shear connector design
Get peace of mind knowing that your design will automatically meet local codes and approvals. As a leading manufacturer of anchors, interpreting codes and putting them to work is our key ambition.
Model exact position of rebar to optimize depth
2D modelling of existing reinforcements and PIR considering a more precise distance between spliced bars, leading to a cost-effective solution.
Learn efficiently
Whether you are an experienced or a graduate engineer, our technical training – covering application basics and advanced modules – enable you to do fast, compliant designs.
OVER-HEAD SUPPORT SYSTEMS
MT Installation System
Be Productive, Creative, Flexible and Reliable!
More ease for flexibilty: Helps you adopt to your changing utility plans, add future Utilities without any worry with ease of maintenance.
Software support: Engineered design software output report with system of channels and connectors for optimization.
Static and Seismic support: One Integrated System that covers all your support installations needs.
faster installation then welded system.
Highly flexible system in adapting to changes, hence adding to productivity.
weight savings as compared to welded systems.
Switch to modular system for wide range of channel portfolio with less components which helps you optimize your material.
cost saving.
Customized designed solution which can help you integrate multi-discipline supports or group runs to save on space and cost.
reduction in carbon footprints.
Switch to Hilti modular over-head support system and contribute in reducing the carbon footprint for our environment.
Relevant Trades and Applications
Mechanical and Electrical
MEPF supports
Seismic bracing
Ceiling grid
Corridor
Multidiscipline supports (Multi-trade)
Energy and Industry
MEPF supports
Piping
Seismic bracing
IFS (Raised floor system)
Ceiling grid
Corridor
Multidiscipline supports (Multi-trade)
Civil Engineering
Static & Seismic supports for MEPF
Celling grid
Cable tray supports
Piping supports
Walk ways
ON! SITE Services
Optimized Survey & Professional Documentation for Firestop.
ON!Site Survey - Accurate solution on compartmentation.
ON!Site Doccumentation - Correctness of installed quality.
ON!Site Survey Service
An ON! Site activity for conducting survey on opening/s to provide accurate UL solution & product estimation.
Survey Output:
Firestop quantity estimation
Cost estimate of HILTI solution
Technical submittals & UL listing certificates
Application methodology
ON!Site Documentation Service
Offering a professional report to simplify audit process influenced by NBC 2016 and assurance on installed quality.
Documentation Output:
Installation report of openings
Checklist based on visual inspection
Pre & post application pictures
Handing over certificates
Accurate cost and transparency
Proper design according regulations
Proof of execution and traceability
Avoid re-works due to documentation
Relevant Trades and Applications
Mechanical and Electrical
Through penetration application
Façade
Curtain wall / Edge of Slab application
Building Construction
Joints application
Interior Finishing
Dry wall boarding and fire protection
TE 6-CL
High performance, lifetime and reliability!
D-handle rotary hammer with best-in-class performance.
High versalitality: Compatible with dust-less systems, angular and metal drilling accessories. 
Unmatched drilling speed and power: Upto 50% more performance compared to predecessor.
Enhanced chiseling: Better hammering frequency with more impact.
Highest lifetime and robustness: Improved electronics for lesser downtime and increase profitabiltiy.
Relevant Trades and Applications
Building Construction
Base plate drilling
Corrective chiseling
Civil Engineering
Base plate drilling
Corrective chiseling
Mechanical and Electrical
Channel openings
Overhead drilling
HUS4 SCREW
The Hilti undercut screw goes the next level!
Ultimate-performance screw for fast installation and maximum re-use in concrete.  
Improved reusability and setting:

Reusability in the strongest and toughest concrete conditions.

Drill, Drive, Done!  No cleaning, no time wasted in hammering and no high accuracy torque wrench required.
Approvals: Easy identification of reusability life with check gauge and approval for fixing in hollow core slabs.
VALUE PROPOSITION
higher re-use in concrete compared to others.
New thread design and smaller bore hole diameter reduce friction between anchor and concrete leading to lowest cost per fixing for temporary applications.
faster installation compared to sleeve and wedge anchors
Drill, Drive, Done! No hole cleaning, no hammering, no accurate torque wrench required.
safety and economy in reusability ensured.
Full utilization of reusable life ensured with the complete system with ETA approved check gauge and new SIW 9 impact wrenches.
re-usable
in fresh concrete.
Relevant Trades and Applications
Building Construction
Pre-cast wall prop fixing
Formwork supports
Safety handrails and barricades
Safety net fixing
Concrete pump fixing
Secondary steel supports
Civil Engineering
Formwork supports
Temporary services fixing
Safety handrails and barricades
Safety net fixing
Concrete pump fixing
Secondary steel supports
Mechanical and Electrical
Base plate fixing for services for hollow core slabs
Faster installation aiding modular construction of ISB
Energy & Industry
Temporary machine fixing
Secondary steel supports
Temporary services fixing
Steel and Metal
Handrail / Balustrade fixing
Secondary steel supports
VORTEX II
Universal angle grinder diamond blade for cutting applications
Unmatched cutting speed: increases productivity.

High universality: cuts most materials found on a construction site effortlessly.
High lifetime: reduces the cost of ownership.
High robustness: maximizes blade utilization till end of its life - no breakages and full safety.
VALUE PROPOSITION
Cutting speed lifted to new level
~35% average speed increase.
Stable performance
High and stable performance throughout life.
Universality
Cut most materials found on a construction site effortlessly.
No need to change diamond blade.
High lifetime
Use of high quality, high strength diamonds.
Matrix offers perfect balance between holding diamonds in place (lifetime) and exposing new diamonds to the cutting surface (speed).
Relevant Trades and Applications
Mechanical and Electrical
Slitting for electric or data cables

Slitting for water and gas supply
Slitting for air conditioning pipes
Building Construction
Cutting to size of bricks, blocks, tiles and other building elements
Making or enlarging openings
Over-Head Support Systems
HWS - NOW FOR SEISMIC TOO
Complete overhead support system!
New portfolio for static as well as seismic utility support requirements.
Aluminium design Key-Less lock with added safety and reliability. 30% faster than other key locks.
High flexibility with 50% faster installation than traditional threaded rod system.
A smart and productive way to suspend M&E and HVAC services.
Safe and reliable solution: Tested independently by TUV and comply with SMACNA standards.
Lightweight and aesthetically pleasing.
Quick installation: Supplied in ready-to-use kits, saves time and money.
Compatible with SIW 22A tool for setting anchors, helps faster installation of supports.
Relevant Trades and Applications
Mechanical and Electrical
HVAC duct fixing
Cable tray
Seismic bracing
Energy & Industry
HVAC duct fixing
Cable tray and lighting
Seismic bracing
PM 20 CG Combi-laser
Gen-next pocket lasers!
Green Laser - better visibility and more range.
2 Lines & 5 Points - simpler leveling, aligning and plumbing applications.
2 Year No Cost - full coverage of service cost including calibration.
Revamping Multiline Portfolio
LINE LASERS NOW ONLY IN GREEN - PM 2-LG & PM 2-PG
Upgraded to green lasers
High visibility and more range
Compact and more robust design
Simple user interface
213 service package including calibration
Relevant Trades and Applications
Building Construction
Chasing walls for cable inserts 
Transferring socket heights
Leveling raised floor access  
Mechanical and Electrical
Leveling and aligning pipes and cables
Plumb point transfers
Steel and Metal
Aligning handrails (even on inclines in slope mode)
Aligning structural and non-structural base plates
Leveling structural beams
Façade
Checking, transferring and aligning reference points for transoms and mullions for facade
Interior Finishing
Drywall alignment
Aligning and leveling of doors and windows
Suspended false ceilings
Elevator
Checking, transferring and aligning reference points in elevator shafts
Vertical alignment of elevator rails
TE-SX SM POLYGON CHISEL
Differentiation at its best!
Superior robustness - Unique polygon SPX chisel with increased bending resistance and fewer tip breakages.
High breaking power - fast track initiation with minimized sticking and efficient energy transmission.
Self-Sharpening - specific polygon geometry makes the outer surface of the chisel tip wear easily to keep it sharp always.
TE-CX(5) SDS-PLUS DRILL BIT
The Best just got Better!
New head material - more accurate anchor holes
New welding technology - more robustness in rebar and concrete
New head geometry - faster drilling
Helix wear mark - best warranty in the industry
TE-CX Value Proposition
more accurate anchor holes compared to others.
New head material and geometry.
more robustness in rebar and concrete compared to others.
New welding technology & Ultrasonic shoot peening.
faster drilling over lifetime on concrete compared to others.
New head geometry & an ideal head helix combination.
more holes per battery charge compared to others.
New reduced friction zone and head geometry.
RELEVANT TRADES AND APPLICATIONS
Building Construction
Rebar drilling
Baseplate drilling
Civil Engineering
Rebar drilling
Baseplate drilling
Mechanical and Electrical