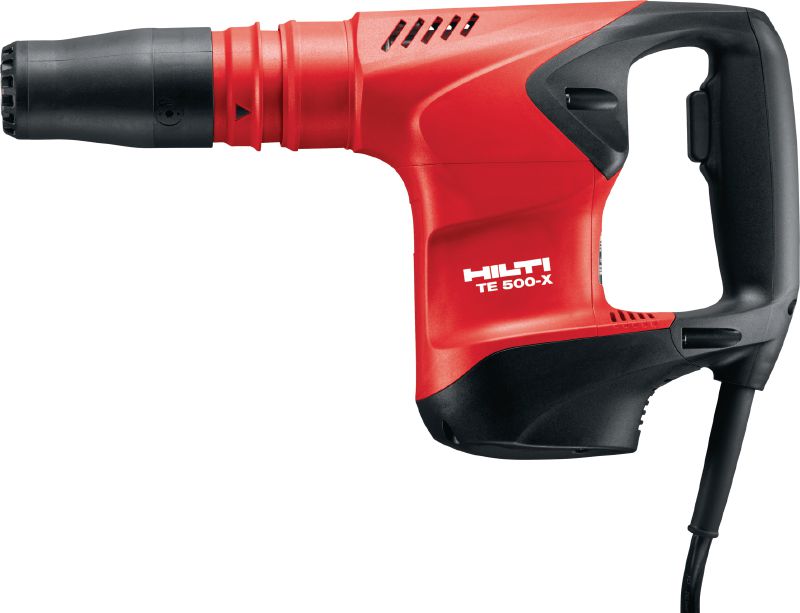 Move cursor over image to zoom.
Click on image to zoom.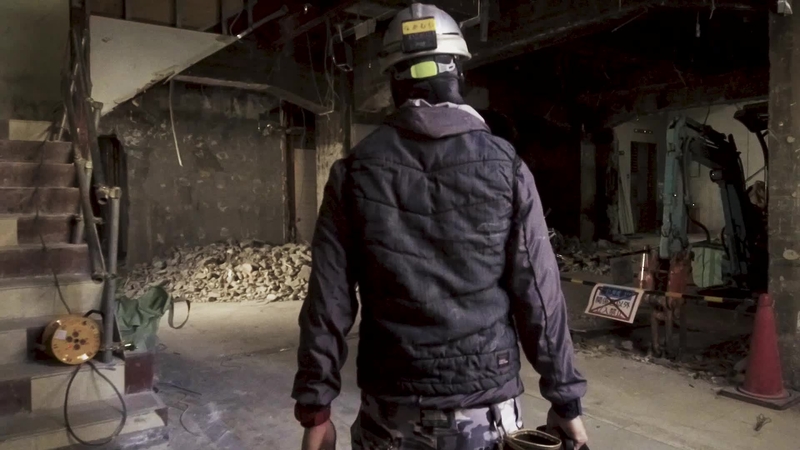 Hilti TE 500-X Promotional PLS video -Social Media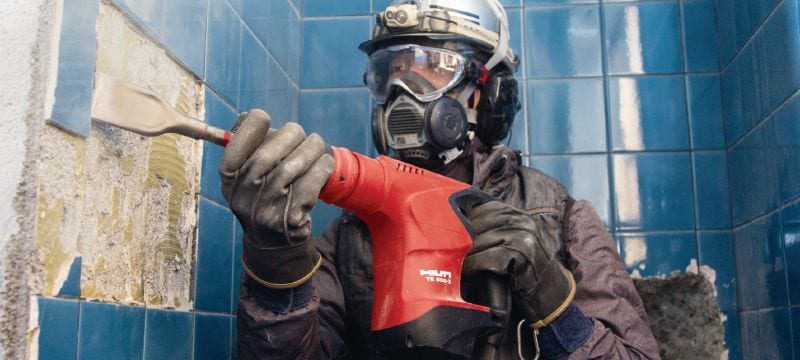 Move cursor over image to zoom.
Click on image to zoom.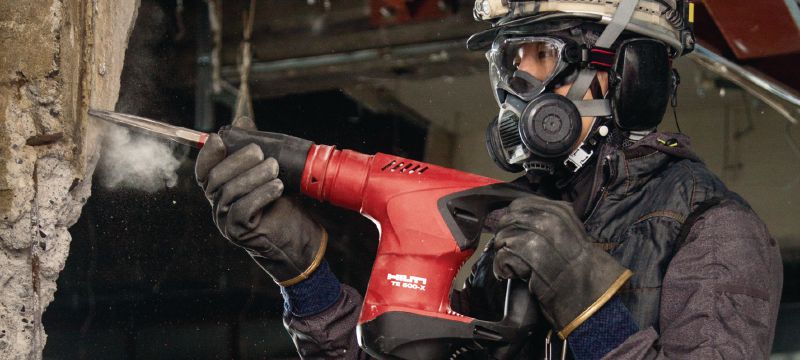 Move cursor over image to zoom.
Click on image to zoom.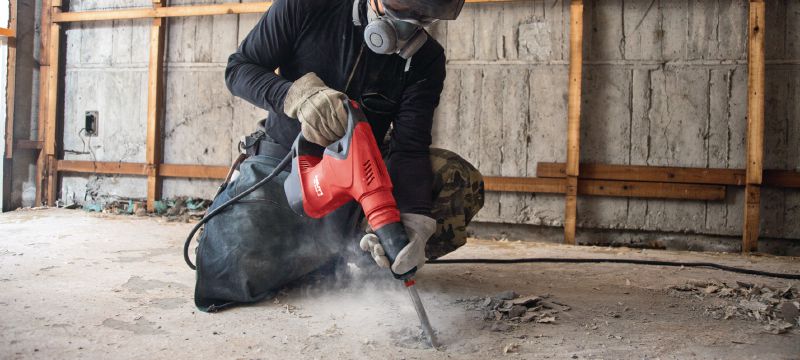 Move cursor over image to zoom.
Click on image to zoom.
TE 500-X Demolition hammer
New product
Item #r7770033
Versatile Hex 17 demolition hammer for light-duty chiselling in concrete and masonry
Working direction: Wall
Tool chuck type: HEX 17
Weight according to EPTA Procedure 01/2003: 4.8 kg
More technical data
Features & Applications
Features
Robust breaker with extra protection against heat and dust – prolonging the lifetime and lowering repair costs
Low weight and compact design for easy handling
Carefully designed cooling allows the breaker to be gripped in places which were usually too hot – making the tool more comfortable and less tiring to use
Robust trigger switch with variable speed control
Optional DRS-Y dust removal system collects up to 95% of dust when working on concrete and masonry
Applications
Making or enlarging breaches in concrete/masonry walls
Removing tiles
Surfacing work on concrete walls
Corrective chiselling on concrete/masonry walls
Creating channels in concrete or masonry
Services
Hilti Tool Service
3 days or free
Servicing is free of charge for up to 2 years, including wear and tear, pick-up and delivery
1-month no-cost period after each paid repair
3 or free: get the tool serviced and cleaned in 3 days flat or there is no charge
More information about Tool Services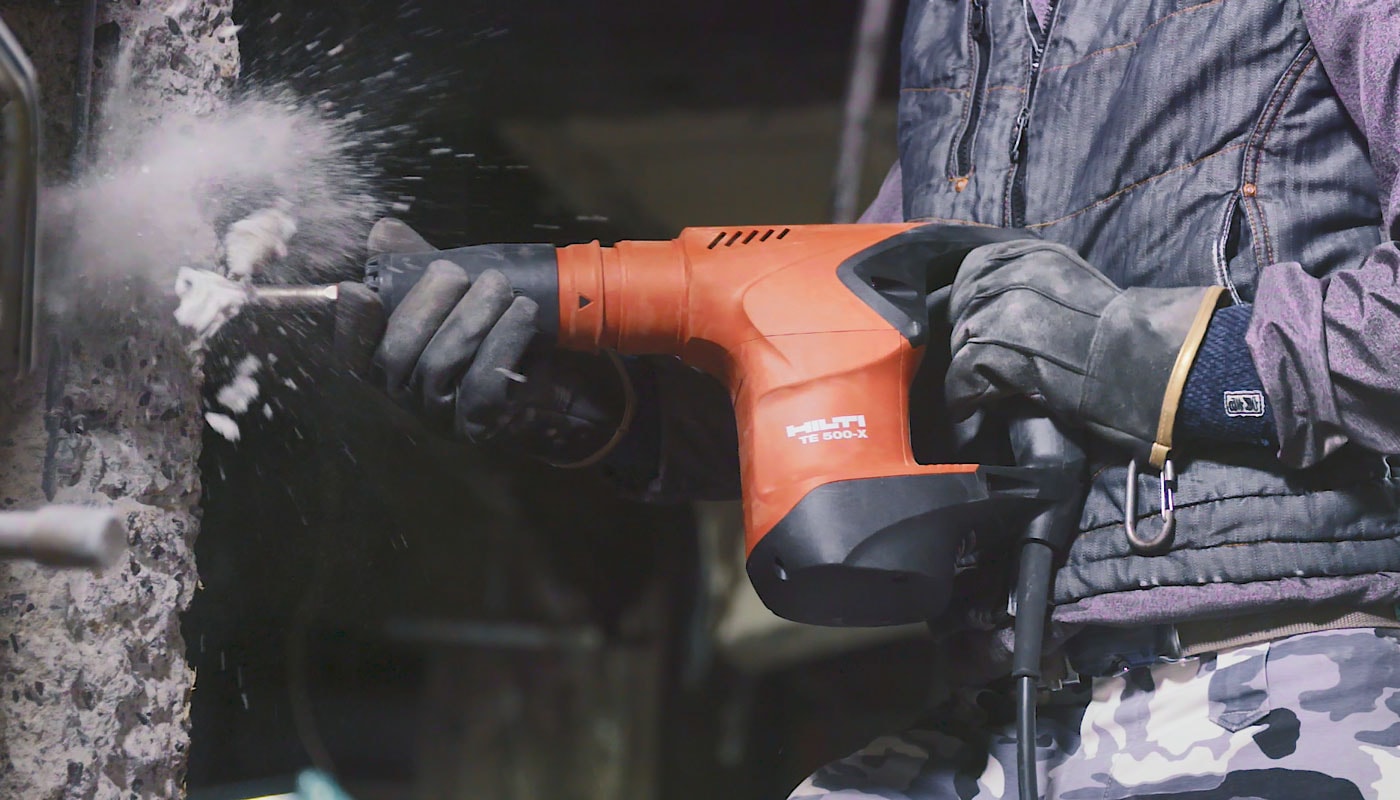 TE 500-X (NEW!)
ROBUST, LIGHT AND POWERFUL
Designed only for Asia, our new 5kg breaker is light and compact but at the same time high-performing, it ensures your breaking and chipping work is done with enhanced productivity. The breaker's exceptional durability and our tool services also come hand in hand to maximize your value for money.
BETTER HANDLING
DESIGNED TO ENHANCE YOUR PRODUCTIVITY
With its intelligent air flow system, TE 500-X does not get uncomfortably hot, so you can always work without disruption and extra protection. Its light weight and compact design also enable you to work in confined spaces with less fatigue.
However, we never compromise on its performance. TE 500-X is known for its high power (7.5 J)

LONGER LIFETIME
MAXIMIZED COST SAVINGS
TE 500-X features the latest technology for dust and heat management. It has a longer lifetime comparing to the same class from other brands. Its carbon brush is also made larger to last much longer. We want to ensure every penny of yours is well spent.

HILTI TOOL SERVICES
MINIMIZED DOWNTIME AND HIDDEN COSTS
You get more than just a breaker. Even TE 500-X is built to last, we offer no-cost, high-quality and quick repair services as part of your purchase.
2 year of 'zero' cost repairs
1 Month Repair Warranty after every charged repair 
3 Days or Free- get your repaired tool back within 3 days or repair is free
To further reduce costs and downtime, you can even replace the carbon brush by yourself.
HILTI CONNECT APP
SCAN. CLICK. DONE!
TE 500-X is a connected tool through NFC (Near Field Communication). That means, with【Hilti Connect App】installed on your smartphone, you can easily:
Schedule a repair service in no time, directly at jobsites
Identify your tool even when it's dusty or seemingly unidentifiable
View your tool's repair history and service status
GET YOUR TE 500-X TODAY
Request more info from our product expert or purchase it online directly