ON!Track Asset Tracking Software - Construction Equipment Tracking Software
Stay working, stay productive, stay ON!Track
ON!Track – Asset Management
ON!Track asset management gives you complete clarity into what asset you have, where it is, who is using it, and when it needs maintenance. With this critical information at your fingertips you can efficiently get your asset where it needs to be — keeping your jobs on track and profitable.
FACTS & FIGURES
spent searching
On average of 90 hours a month are spent searching for assets across construction sites.
difficulties with tracking
65 percent of customers have trouble keeping track of required certificates and maintenance dates.
wasted every year
On average, 6 assets are lost every month, potentially adding up to INR 5,00,000 a year.
How Hilti's Asset Management Works
"ON!Track, our total asset management system solution (service, software, hardware) helps solve the question of "Where is my stuff?" and "Who is responsible for it?". Our specially trained field team members will visit your work sites to craft and implement a solution tailored to your asset management needs.

• Hardware: Data Matrix (2D Barcode) adhesive, metal plate, and hanger tags

• Software: Cloud-based and free smartphone app (iOS and Android). With unlimited users.

• Service: Onsite consultation, asset tagging, onsite training, data upload, complete with best in class customer support"
 
What it tracks
ON!Track is designed to manage all your assets, regardless of brand or manufacturer, and includes more than just tools.
4 easy steps to getting your business ON!Track
ON!Track Solution Overview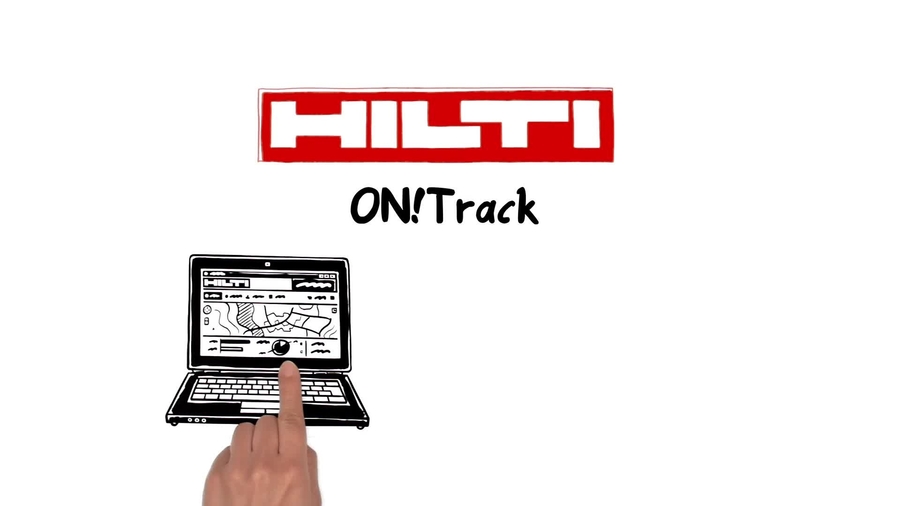 Already an ON!Track user?