Gearing up for the next level! Hilti India acquired 100+ Volkswagen Red polo cars
This blog post gives you an insight into the vitality of Hilti's iconic red cars that are known for delivering the best solution to its valuable customers on the go

On 27 November 2019, Volkswagen, Europe's leading car manufacturer, delivered over 100 units of the Volkswagen Polo to Hilti India under its "Corporate Fleet" strategy. Volkswagen Polo will be available to our employees under a leasing partnership between Hilti and ALD Automotive. This partnership will take our trusted relationship with customers to a new height.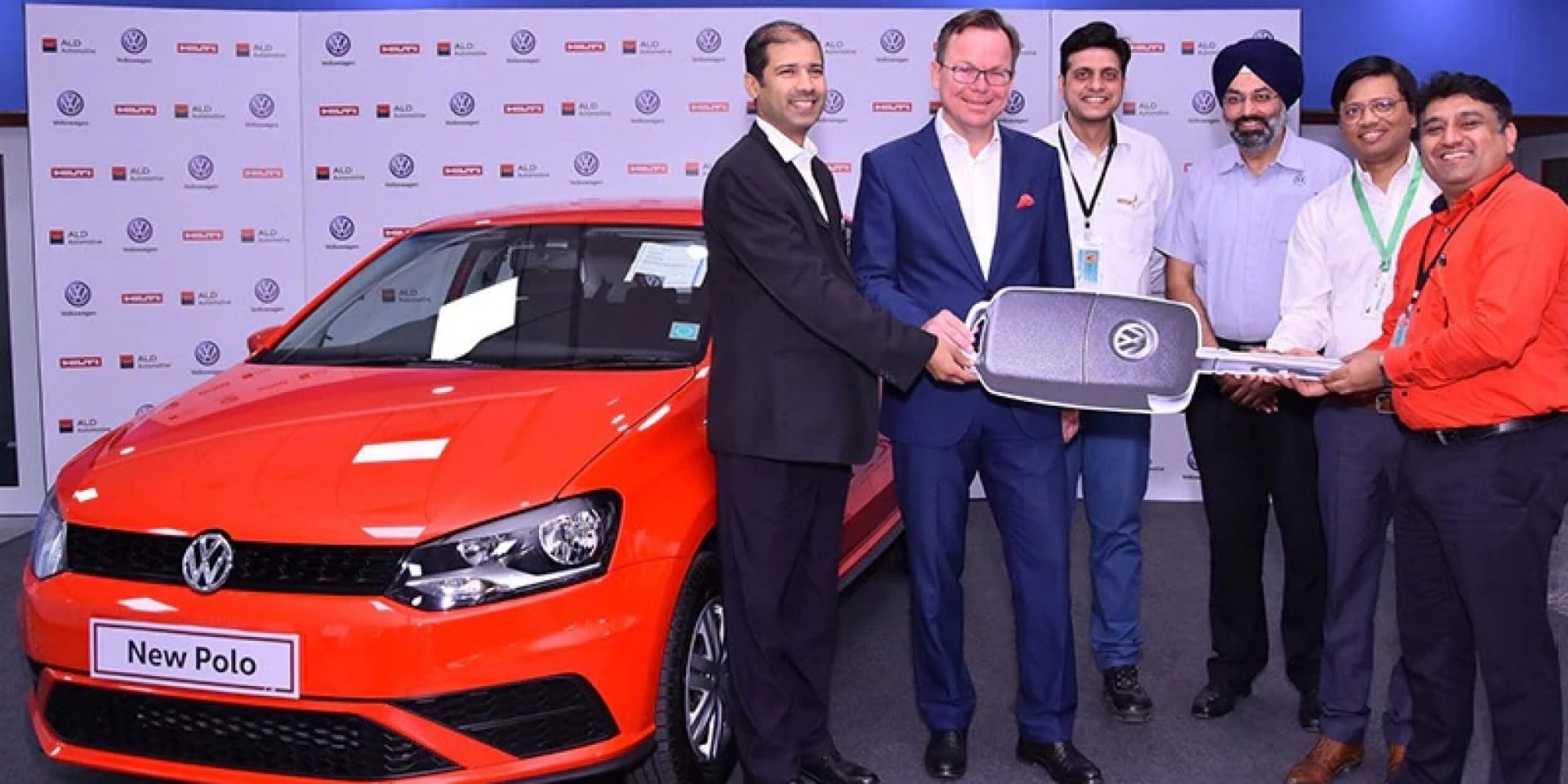 Experience The Hilti Difference With Red Car

As a brand, we truly understand and give due importance to our customers'' preferences and lifestyles that are rapidly changing. Our customers can avail of a host of benefits and derive smart solutions with red cars. Our mission is to grow as a global leader and create products that are innovative, different, and stand out from the rest. To achieve our goal, we make sure to reach out to our customers anytime anywhere they need us.
Unsurprisingly, most people know us from our iconic red cars that are branded with Hilti. Over five hundred red cars are running across pan- India. These cars are prominently used by dedicated account managers who have a thorough knowledge of our products and services. From product demonstrations to consultations, account managers help customers' choose the right solution for their project by assisting with their professional expertise onsite. Not only this, but many account managers have also managed to sell tools and acquire new customers with the help of red cars. The cars have played an instrumental role in making targeted pitches for current and future clients. 
Driving Direct Customer Relationship With Red Car
We have own direct sales teams, with over two-thirds of our team members working directly with our customers every day. We do not indulge in a distributor network, hence build direct customer relationships, which allows us to be outstanding in innovation. A customer buys our tools from our employees and also shares his needs to the company. We take giant strides in acknowledging customers' inputs and always try to address their problems while developing products, services, software, etc. 
Our red cars with signature Hilti branding over it have easy access to job sites. For account managers, these red cars are like their cabin from where they serve customers directly while using laptops for work, update on the status of customer requirements, be in touch with customer care service for any technical assistance, and much more. 
Our red cars are equipped with the latest technology to demonstrate products. All account managers stay up to date on innovations and trends as it might prove fruitful during clients' operations and needs. Our account managers are highly trained professionals who assist the customer with technical know-how, application advice and meet them at the location of their choice. They are available on calls, e-mails and onsite too.
Dedicated Account Managers To Provide Effective Solutions Onsite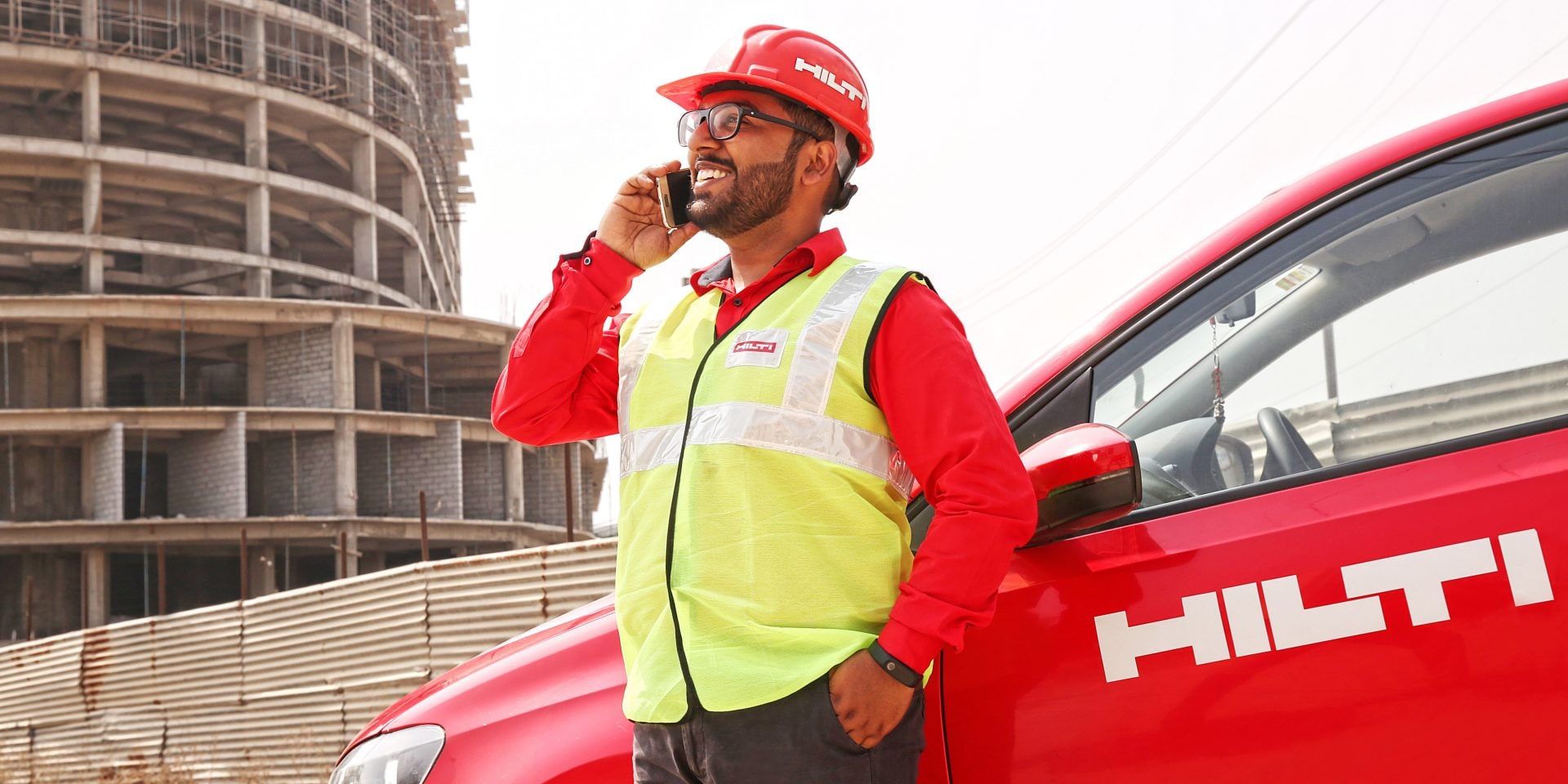 Our red cars guarantee peace of mind to the account managers. There's no maintenance or servicing headache as the vehicles are replaced immediately in case of any issue. Without a doubt, our account manager shares a deep bond with their red cars. It is an emotion that becomes tough to articulate in words. It is worth noting that any account manager thinks several times before taking up a non-sales role as he/she has to give the car back to the company. Hilti cars provide a job profile, a part wherein account managers are in touch with customers directly and also know what is required of them from the organization.
It has always been our constant endeavor to improve customer satisfaction by improving responsiveness. Therefore, we build a strong and trusted relationship with our customers with guaranteed availability. Our Champion 3C strategy focuses on three core aspects: customer, competence, and concentration.   We believe that customers are our best partners as their requirements drive our actions. We are fully committed to excellence in innovation, so we put our best foot forward when it comes to our markets and people with whom we engage.
It's a delight and a privilege to be catering to our diverse set of customers with the most loved & preferred Hilti red cars. With our red vehicles, we are committed to drive strong ownership, accountability, and passion among the team and keep on adding happy customers to the Hilti ecosystem.