DESIGN STEEL ROOFING AND FLOOR DECKING
Hilti PROFIS DF Diaphragm design software

Hilti PROFIS DF Diaphragm design software helps you to design steel roof and floor decking systems.
Speed up your design and calculations of:
Diaphragm shear
Uplift resistance
Interaction
Flexibility factors
Deflection
Hilti PROFIS DF Diaphragm design software includes many different types of frame fasteners, so you can choose from:
Deck fasteners, screws or welds
Sidelap connections – including our innovative Hilti SLC sidelap screw
Standard screws
Top seam welds
Button punches
CODE COMPLIANT DESIGN FOR STEEL DECKING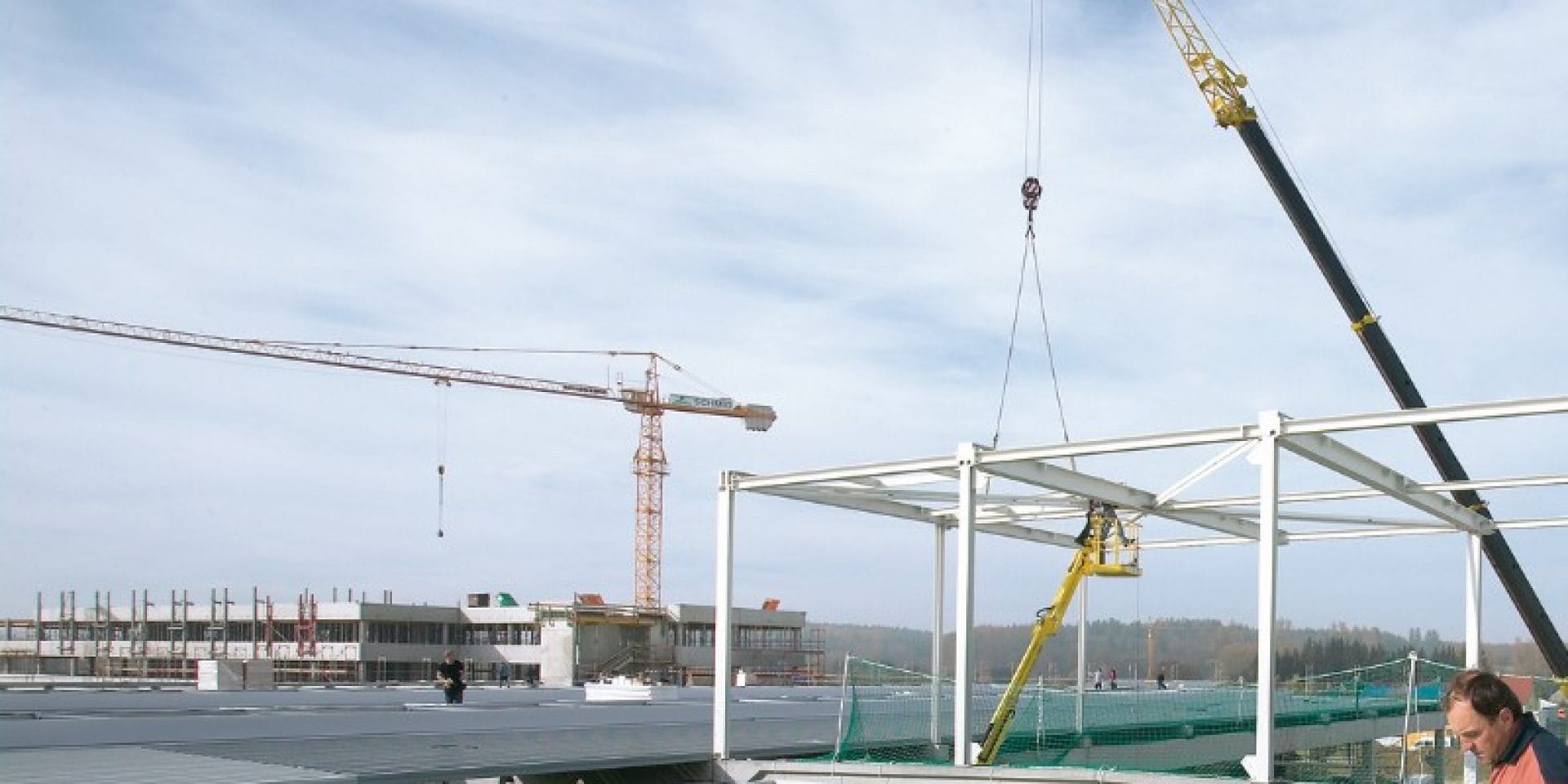 Hilti PROFIS DF Diaphragm design software is code compliant – based on the Diaphragm Design Method from the Steel Deck Institute (SDI) and includes all the latest ICC-ES AC43 performance data.
All Hilti products are tested and approved, meeting the highest safety standards and all Hilti BIM objects come with approval documents attached.
An optimized design process allows you to have just what you need and not over engineer the solution.
Hilti PROFIS software is constantly updated and is based on detailed data from Hilti specialists.
Complete complex calculations, more quickly and easily than by manual calculation.
ACCESS HILTI PROFIS DF DIAPHRAGM
To access Hilti PROFIS DF Diaphragm design software, first register at Hilti Online.
You can buy multiple activation keys for multiple users from one account.
After check out, you will receive a registration email and an activation key email, to install and activate your software.
For more information you can also contact your local Hilti team.
WANT TO EXPLORE THE HILTI BIM/CAD LIBRARY
The Hilti BIM/CAD library offers 3D objects and 2D drawings to insert into your BIM design. Download today at Hilti Online or through AutoCAD®, Revit®, Tekla Warehouse and bimobject.com