Firestop cable pathway improves airflow management
Save on operating expenses with the Hilti speed sleeve
As the demand for data centers continues to skyrocket, the industry has started focusing on solutions to improve energy efficiency – reducing operating costs and carbon emissions. Airflow management has emerged as a primary method of reducing energy consumption.
Nearly all airflow management practices require an airtight envelope to prevent bypass and turbulence. But constant cabling updates often compromise perimeter walls when firestopping materials aren't properly replaced.
The innovative twist mechanism of the Hilti firestop speed sleeve not only allows for effortless cabling updates, but also provides excellent airflow control.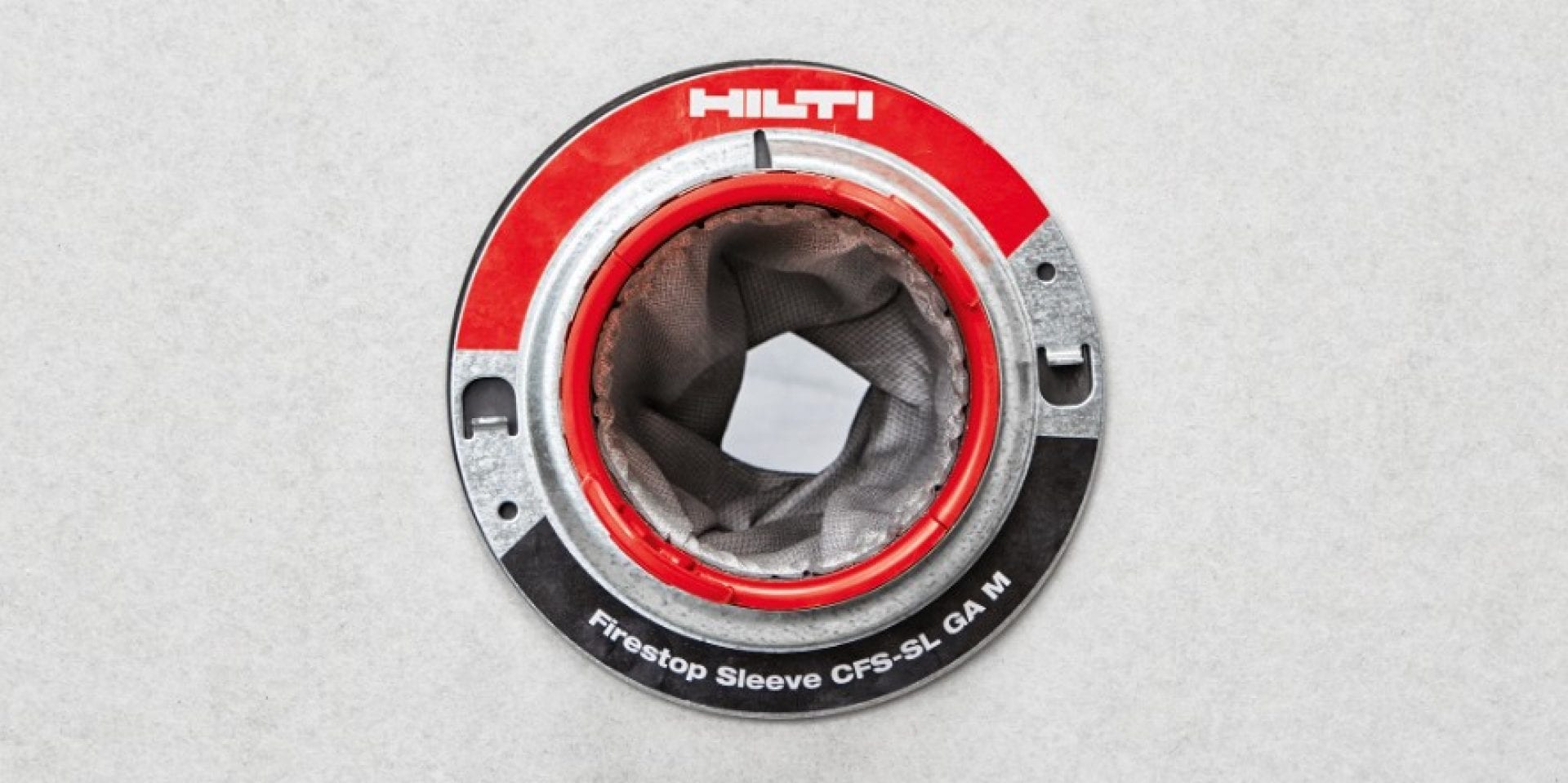 Open when you need it to be – for effortless cable updates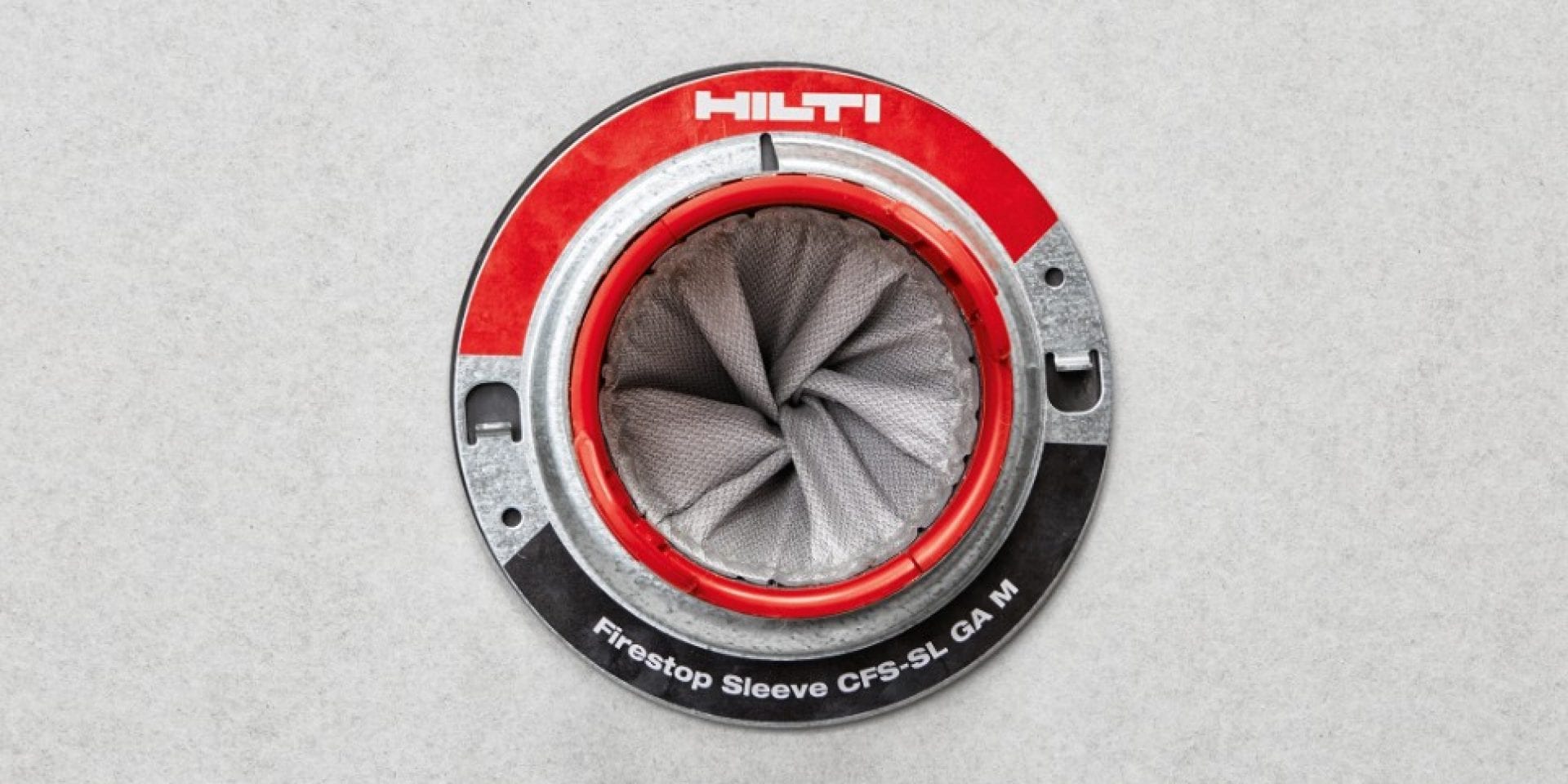 Closed – to ensure proper airflow management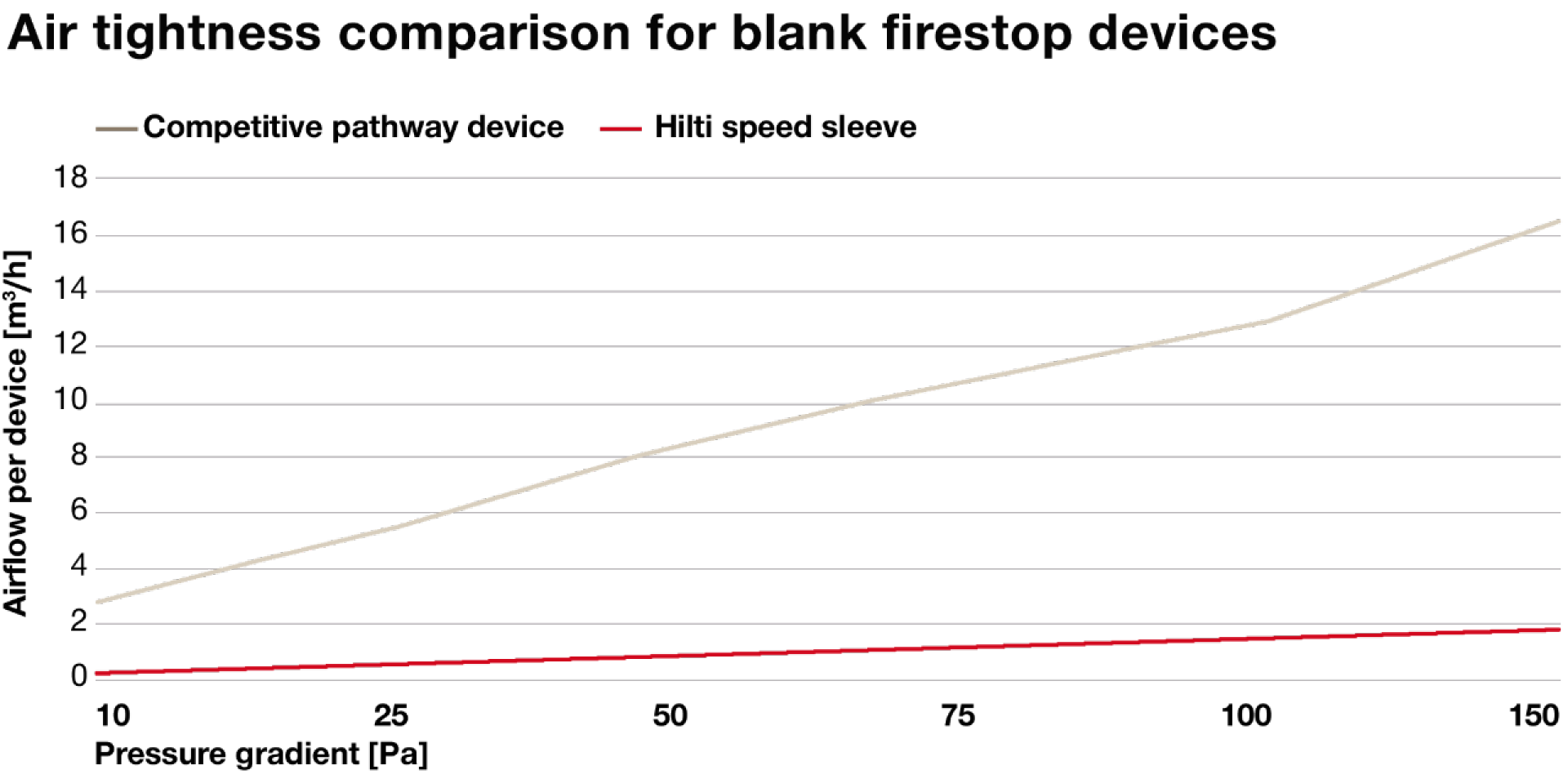 Tested leakage ratings for use in design simulations

The leakage of our speed sleeve cable pathway was tested to internationally recognized standards such as UL 1479 and EN 1026. The extensive third-party testing confirmed the sleeve's superior airflow control at a variety of fill ratios and a wide range of operating pressures.
Whether you're looking for leakage data for design simulations or pressure-resistance data for gaseous fire suppression systems, we have the information you need to ensure the efficiency and reliability of your design.