SPLICES​
Lap splices involve extending existing concrete elements such as beams, slabs, columns, and walls. The new bars are not in contact with existing ones.​
In splices, straight post-installed bars are anchored deep into existing elements and ensuring the drill hole remains perpendicular to the surface is the sole challenge. This is overcome by use of specialist accessories like drilling aids. Hilti assists designers in finding feasible and economical solutions for such connections.​
Qualification per EAD 330087​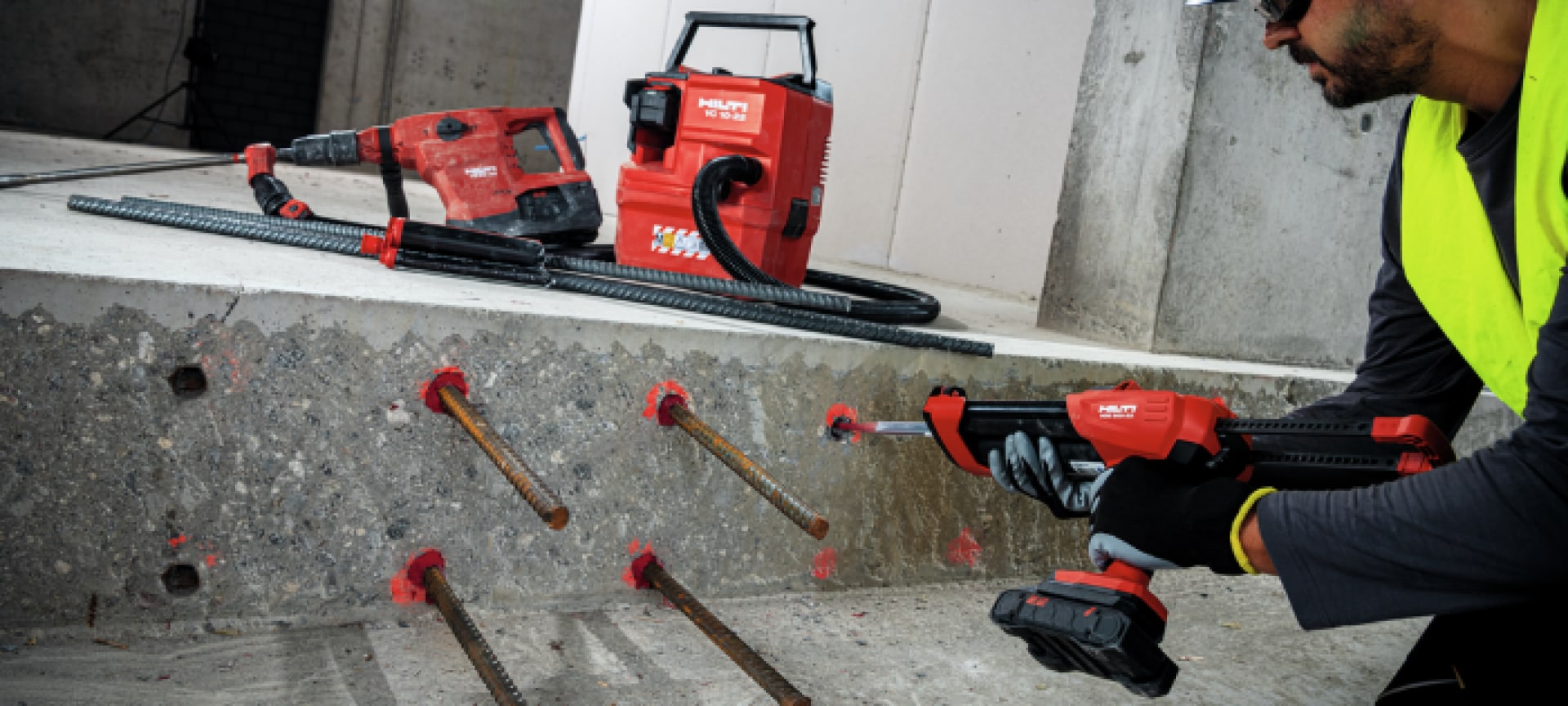 Assessment with EAD 330087 establishes equivalence of the adhesive mortar systems to cast-in-place rebars in terms of load-displacement behavior, bond-splitting resistance, and robustness under different installation, environmental, and loading conditions. This EAD is valid for only simply-supported end anchorages and the corresponding ETA provides data for use in design.​
Relevant Products: RE 500 V4 & HY 200 R V3​
Design of Splices​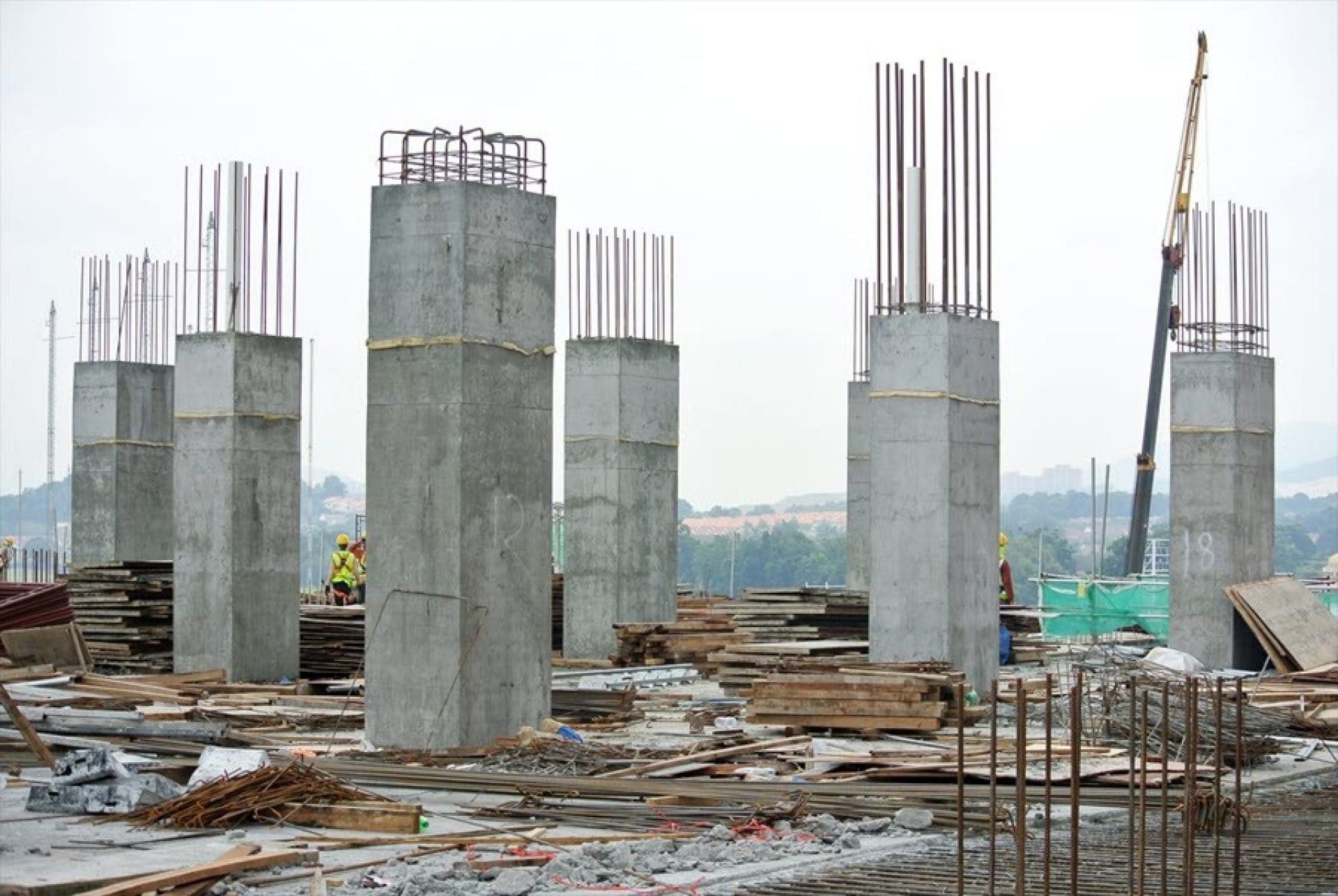 For lap splices, once the design of the new section and required reinforcement is complete, calculation the anchorage length, lbd, required to transfer the stress in the bar to the existing member is undertaken with the same provisions found in EN 1992-1-1 for cast-in bars. ​
Additional checks in both instances involve complying with further requirements such as the project design or service life, the minimum anchorage length requirements of EN 1992-1-1, and checks on the shear transfer at the interface of new & existing concrete with Section 6.2.5 of EN 1992-1-1. ​
Proper installation is important to ensure that the post installed rebar behaves as designed. The following installation steps must be followed at the jobsite in the same order to ensure the safety of the rebar connection. ​
Get started with Rebar Application Design