CALCULATE FIXED POINT LOADS
Hilti Fixpoint Calculator construction design app

With Hilti Fixpoint Calculator app, you can calculate the effects of thermal expansion on pipes to help you find the fixed points you need.
Hilti Fixpoint Calculator app helps with complex calculations to find the optimized solution for your application – so you can design your own solution without expert engineering help.
Speed up your design process, automate the bill of materialand ensure code compliance with Hilti products and modular support solutions.
Save time thanks to a pipe library that streamlines the checking process.
HILTI FIXPOINT CALCULATOR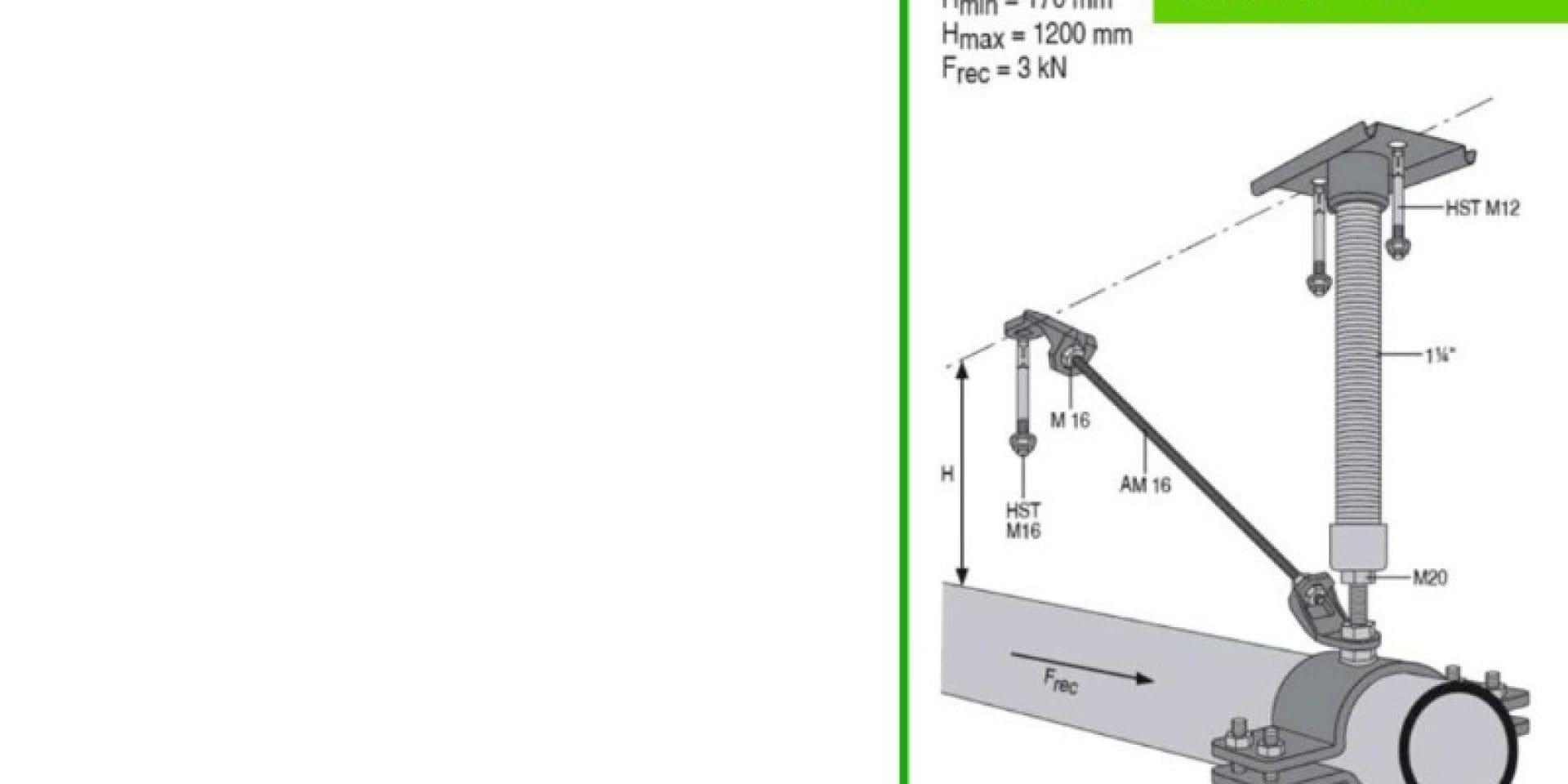 Calculates fixed points for pipes, air ducts and cable trays, as well as pipe extensions and minimum bend lengths of pipes.
Shows you how many supports you need and which channels would or would not work for your application.
Shows you the anchor load and the maximum load you can use on a support.
Allows you to customize your design or input just a few details to create your design.
Is based on Eurocode.
Displays results as a picture. ACCESS HILTI PROFIS INSTALLATION
Register or login at Hilti Online.
Add PROFIS Installation to your shopping cart.
A registration confirmation email will be sent to you along with an activation key.
For more information you can also contact your local Hilti team.
WANT TO EXPLORE THE HILTI BIM/CAD LIBRARY
The Hilti BIM/CAD library offers 3D objects and 2D drawings to insert into your BIM design. Download today at Hilti Online or through AutoCAD®, Revit®, Tekla Warehouse and bimobject.com