Switch to Nuron
Get the support you need for a smooth set-up
Ready to make the move to the Nuron cordless platform? From on-site visits to telephone support and training, we'll provide the assistance you need to help ensure your teams stay productive during implementation.
Whether you are a Hilti Fleet customer, you currently use our cordless power tools, or are new to Hilti, we'll work closely with you to develop a tailored Nuron transition plan that best suits your needs and your schedule.
How the Nuron cordless platform can help your business
ONE PLATFORM FOR ALL YOUR JOBS
Single platform convenience
Power around 26 tools on the same high-performing 22V Nuron platform – compatible from drill drivers to demolition hammers.
MORE PERFORMANCE AND RUN TIME
More work-per-charge
Get more run time for all your tools on a 22V platform that can deliver more power than corded or gas.
CONNECTED FOR MORE PRODUCTIVITY
Reduce downtime
Built-in battery diagnostics alert you on battery state of health while data-driven services help simplify tool crib management.
PUTTING SAFETY CENTER STAGE
Protect your teams
Safety solutions range from dust control systems to built-in technologies that help prevent angle grinder kickback.
How to get started with Nuron
Contact us for a tailored transition plan
Our dedicated team of experts will work closely with you to develop a tailored transition plan to meet your needs so your teams can keep working.
Contact us
Improve workflow productivity
Understand what is workflow productivity and how Hilti provides you assistance to speed up your construction workflows, reducing downtime and avoiding rework with high-performing tools.
Know More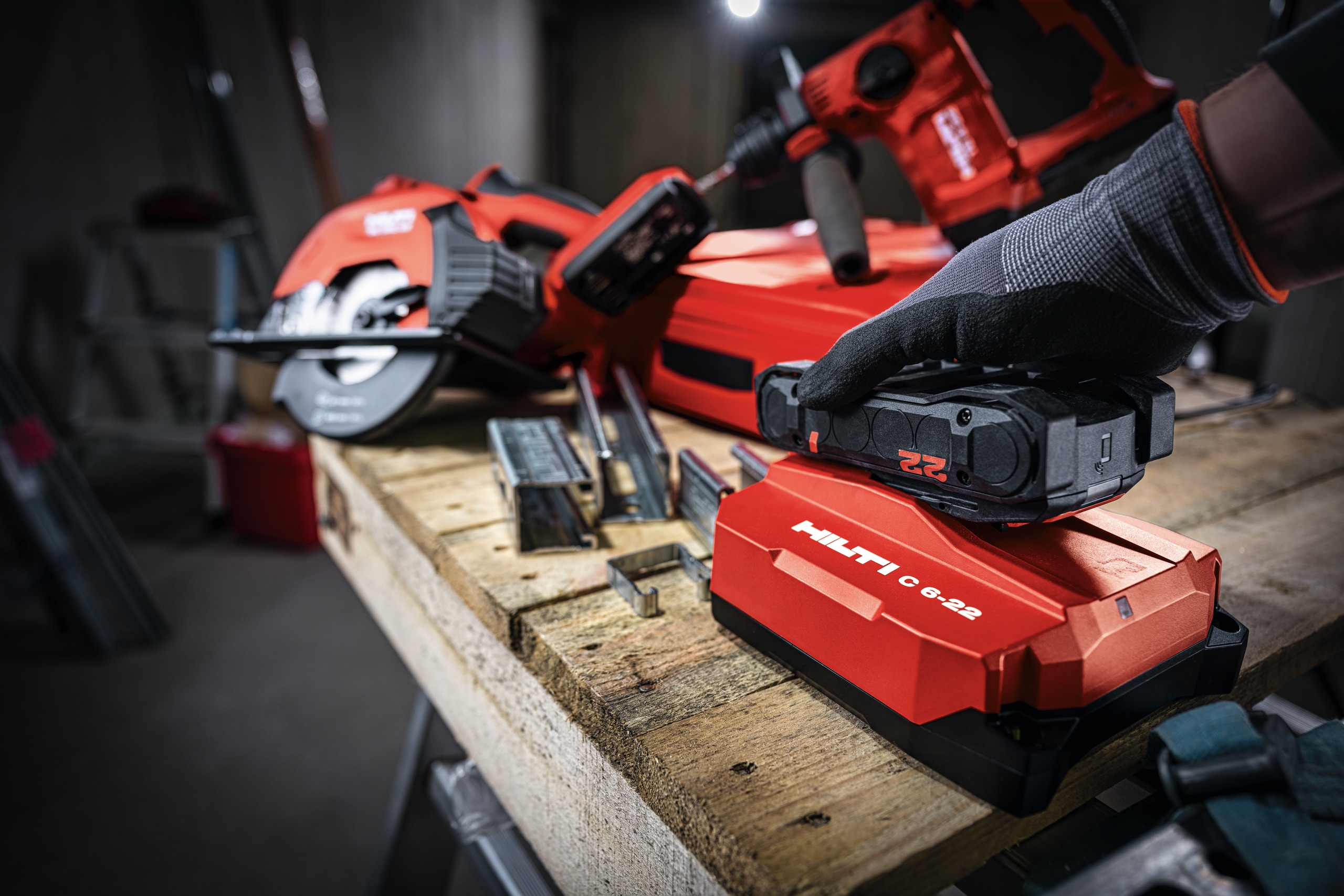 One platform for all your jobs
Streamline your tool crib and get more flexibility on the jobsite
Managing different power sources and cordless battery systems across multiple locations can be a headache – not to mention costly and time-consuming.
With Nuron, you'll be able to run all your tools on one cordless platform – from impact drivers to breakers. You'll need fewer batteries and chargers on the jobsite while reducing your reliance on tools that run on other power sources.
More performance and run time
Work all day with batteries that deliver the power of corded and gas
Nuron will deliver up to twice the power of equivalent 18V and 20V platforms thanks to a completely redesigned battery–tool interface. For the most demanding applications, such as cutting steel pipes with a cut-off saw or breaking concrete with a demolition hammer, two 22V batteries can be combined. For lighter applications such as driving drywall screws or carrying out serial metal fastenings with your impact drivers, you'll work faster and more comfortably thanks to improved tool ergonomics.
Connected for more productivity
Simplify crib management with ON!Track and Fleet Management
Minimise downtime with a connected platform that will deliver the power of data without interrupting your jobsite operations.
Hilti's ON!Track solution is specifically designed to help solve problems related to managing your assets, services, workers, and safety certifications. ON!Track provides instant clarity and efficiency to your business, and help reduce operational and overhead costs.
With Hilti's Fleet Management you stay focused on your job with tracking, coverage and upgrades that keep your tools and team running at peak performance and protect your business from hidden costs.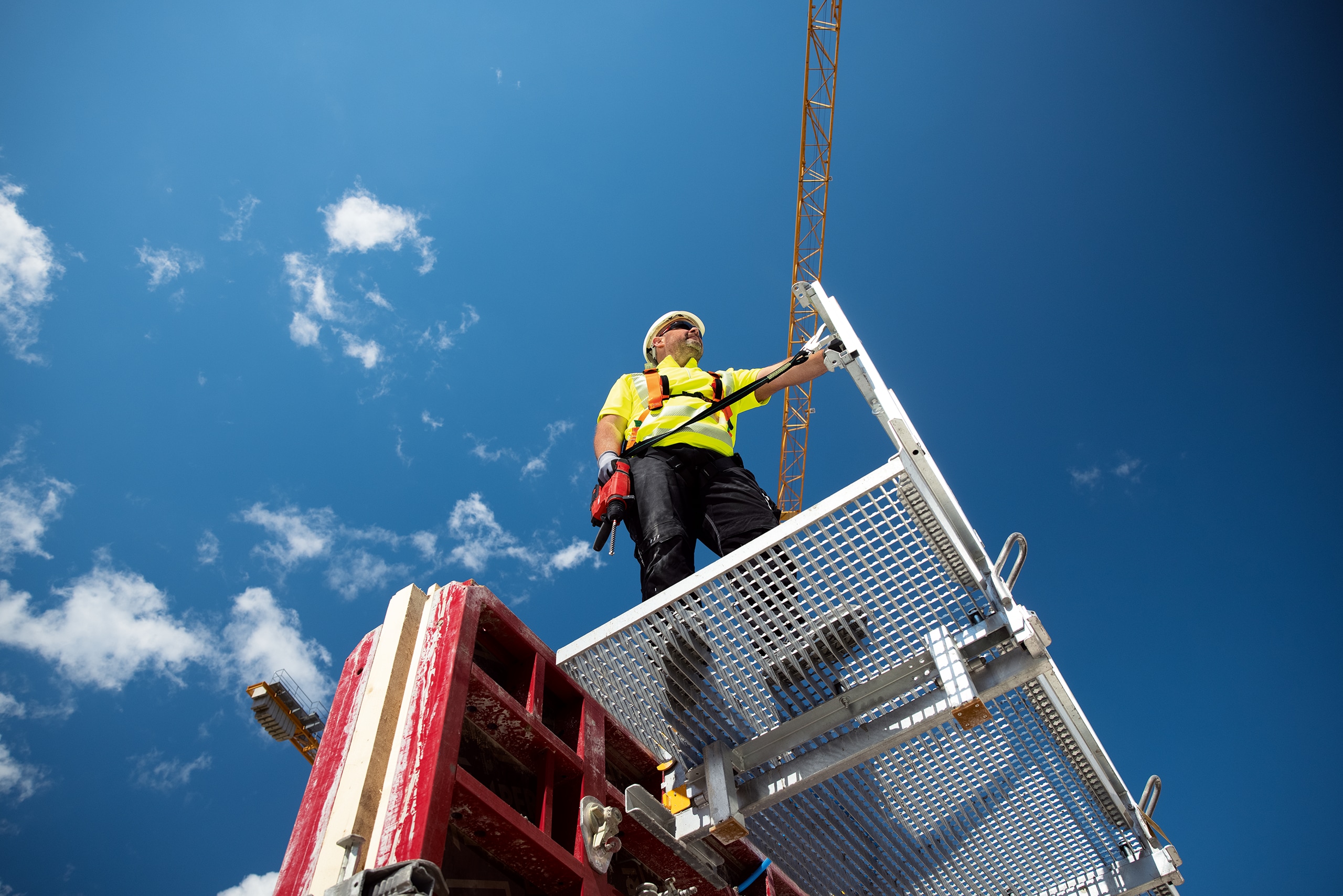 Putting safety center stage
Cutting-edge solutions designed to protect your teams
With Nuron, we've increased the number of cordless power tools that feature:
ATC (Active Torque Control) to help reduce the risk of tool kickback

AVR (Active Vibration Reduction) to help reduce fatigue from long-term exposure to vibration
DRS (Dust Removal Systems) to help reduce exposure to construction dust – including virtually-dust free concrete cutting, drilling and breaking
Tethering options to help lower the danger of falling objects when working at heights 
Supporting Circularity For a Sustainable Future
Circularity is a crucial part of your sustainability journey because it focuses on generating maximum value from a minimum use of raw materials and resources. That's better for the environment, our society – and your business.
We've already laid the foundations for a functioning circular economy through our services. We can help your business reduce resource consumption while streamlining your operations.