FIREFIGHTER'S HANDBOOK
Introduction to Firestop Solution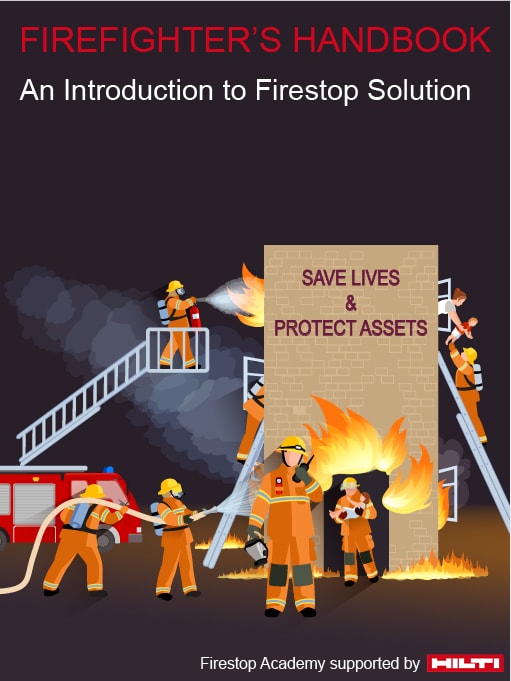 Rapid spread of Fire and smoke in modern buildings have started posing greater risk to the occupants due the limited time available for the escape. And for the Firefighters to carry out the rescue operations it is becoming increasingly difficult due to the external factors such as narrow approach roads to the buildings and traffic jams…  Given the scenario, it is apparent that the buildings to be effectively compartmentalized to confine the fire & smoke to the place of its origin and thereby providing ample time for the occupants to safely evacuate the building and enable the Firefighters to carry out the rescue operations effectively.
This book introduces basic concepts related to compartmentation and emphasizes on how Firestop plays a pivotal role in achieving effective compartmentation. Furthermore, it throws light on the need and importance of appropriate Design, Installation, Inspection and Maintenance of Firestop Systems. This book also gives basic understanding on the requirements laid down in the NBC 2016 w.r.t Firestopping and also provide insights about the various national and international test methods used for testing different types of Firestop system.

Lastly, this booklet is also provided with  'Firestop Inspection checklist'  that aims to assist various stake holders such as inspection Authorities, Third party Inspection agencies, Risk Auditors, Insurers, Facility managers etc for carrying out Firestop inspections in buildings of their concern.